A participatory performance for ages 10+ about lies, trust and communication.
What if you had a group of teenagers, following you around, as your advice team. If there was drama or hard decisions to make, they'd be there to guide you?
The characters in "The Test Run" have that!
The Test Run is a test run on life, within a performance of 90 minutes. The audience is split into three groups from the start, and are given the task of being expert advisors for one of three characters; Dad Mons, Mom Bodil, Bonus mom Nora. The audience and performers explore a drama of lies, trust and communication together - and co-create in the moment.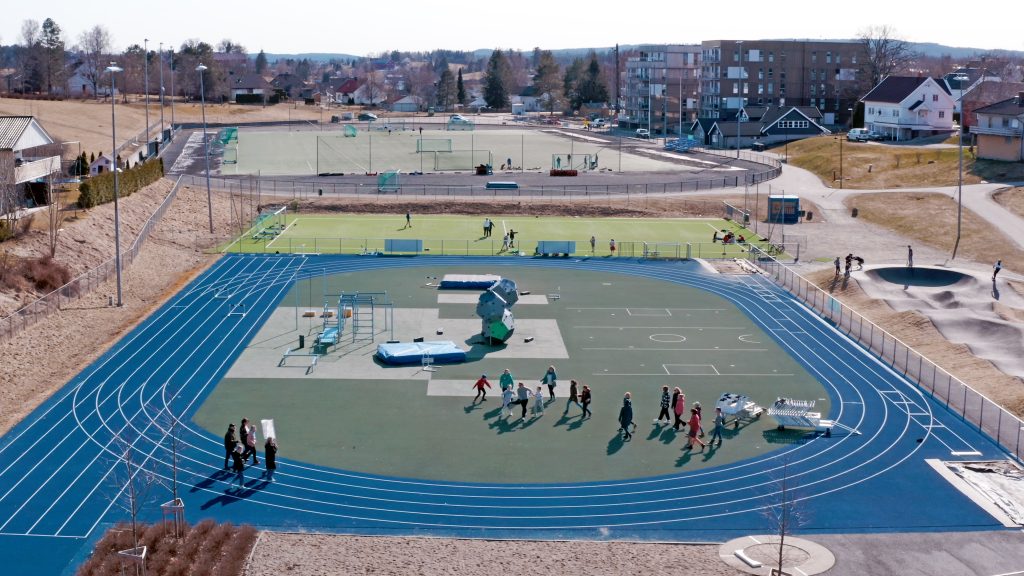 Klara is 12 years old and a talented runner. She is going to meet her trainer, who is also her bonus mom, at the sports arena for a test run. Her results will determine whether or not she'll get into a special school for young promising athletes. The parents show up at the sports arena, all excited and nervous, to see their daughter run a test run. But Klara doesn't show up.
During our performance it becomes clear to the parents that Klara is becoming her own person, and they haven't paid attention.
The performance is improvised, through a partly set story and structure, with the audience' input giving direction and temperament. The conflict between Klara and her parents is close to the everyday challenges many people experience in their own lives. - It feels like the characters are people you know, who need help and advice from you.

The performance is created in collaboration with the audience. The company has had rehearsals with this target group from the start of the project.
The characters are performed by four excellent actors who improvise and play out the suggestions the audience gives them. The audience will experience different sides of the story depending on which direction the game takes and which character they follow.
The Test Run" had its premiere in the company's hometown, Spydeberg, co-produced by the Municipality Østfold. It was performed for families and schools. It toured with DKS (The Cultural Rucksack- The Norwegian Cultural touring program for schools), performed at the NonStop Festival in Moss, and at the Assistej Festival in Kristiansand. 
In 2022 we are going to perform at the Fjaler Theater Festival and at the Showbox in Oslo. It is going to be translated into English and tested out with a double cast, in order to tour in Norway and abroad.
Bodil: Kikki Stormo
Mons: Bendik Ø. Johannessen
Nora: Marthe Sofie Løkeland Eide
Klara: Astrid Lyngstad Pharo (digital)
X – digital actor: Sofia Knudsen Estifanos/Kornelia Melsæter
Manuscript and direction: Tiril Pharo
Production Manager: Claudia Lucacel
Dramaturgy: Cecilie Lundsholdt og Kristina Kjeldsberg
Co-producer: Østfold Internasjonale Teater
Photographers: Trond Høines og Marthe Sofie Løkeland Eide
Digital production design: Andreas Lyngstad
Teaser: Trond Høines og Tiril Pharo
Duration: 90 minutes. Set up/Rigging: 1h before, 20min after. We travel 4 performers, 1 car and 1 suitcase. We can perform for 40 to 50 audiences. The stage is a sports hall or track field. We wish to have a picnic table nearby and the stadium, a place to go in case of rain. We need a picture of the stage in advance. We perform in English or Norwegian. Non-English Speaking audiences? Please contact us about a local version of the concept.
The performance is supported by: Norsk Kulturråd, FFUK, Dramatikkens Hus, Norsk Skuespillersenter, Teatret Vårt, Østfold Internasjonale Teater